Easy reconciliation – using virtual account numbers and rich reference data
Why choose Industry Forex Group
Discover an easy, fast & secure way to collect funds globally
Get the account your business needs, in the currency and country your clients want
Pay suppliers, employees and business partners all over the world in 100+ currencies
You can trust that your payments will arrive on time. Make multi-currency payments in bulk at the click of a button
Increase your security, accuracy and simplicity by automating your flows
Industry Forex Group Sector Brands
Working with our Partners
Industry Forex Group Liquidity Providers
Working with Import & Export
Industry Forex Group Supporting Industry
Industry Forex Group in numbers
Our cloud-based platforms removes the complexity from international transactions, giving our clients clarity and control over their businesses so they can focus on the things that matter: their customers.
Why choose us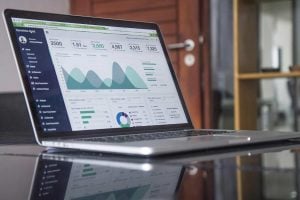 Industy Forex Group
Strategy,
not guess work!
Too often, businesses make the mistake of thinking that any payments processor will do — but as your business grows, your current payments system could be the sticking point that interferes with your competitive influence, your customer service and your revenue gains.
Here at Industry Forex Group we solve the problem of exchange rate unpredictability by developing FX strategies that help businesses balance the three major variables they must consider when hedging: how much, how far forward and when?
In doing so, we give you greater control over the impact exchange rate volatility has on your profit margins, cash flow and ability to provide services to your clients at competitive prices.
Questions
Join our Team
Industry Forex Group: discover our story
"The ones who are crazy enough to think they can change the world, are the ones that do"
"As the business world continues to evolve so do the methods in how we communicate and conduct our International Financial Payments.
In today's challenging environment which all industries are experiencing, overseas payment methods have become critical to financial success, which must be made quickly and efficiently, avoiding mistakes and saving time without the consequential costs, disruption and absent resources.."
IndustryForex Group Ltd
450 Bath Road, Heathrow, London Greater London
UB7 0EB
United Kingdom
450 Bath Road, Heathrow, London Greater London
UB7 0EB
United Kingdom
Mon – Fri: 8AM – 10PM
Sat, Sun: Closed
© IndustryForexGroup.com – 2023. All rights reserved.